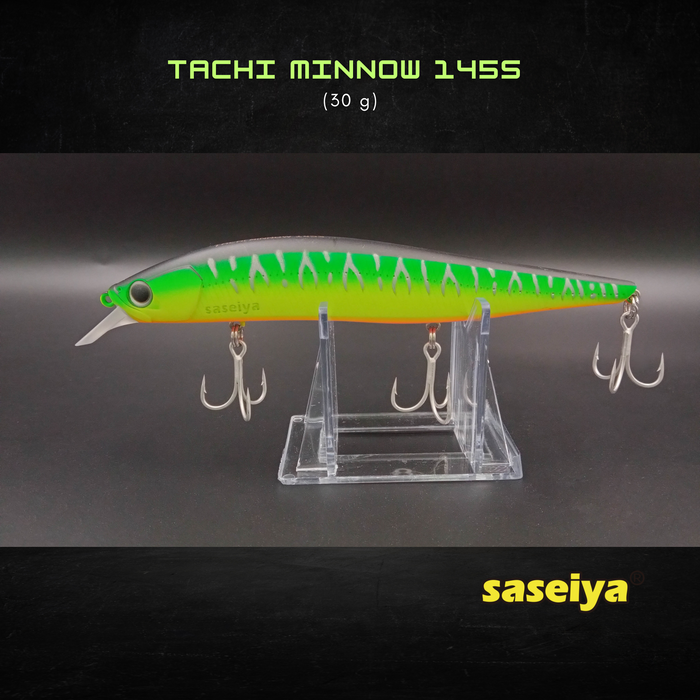 SASEIYA Tachi Minnow 145S (30g)
Introducing a minnow exclusively for big players with outstanding flight distance. Equipped with three 6.5 mm high density tungsten weights to move the center of gravity. Achieves a high level of stress-free flight distance and has the best attack range in its class.

In addition, it has a wire-through structure and three hooks, so it is a design concept that will not miss the hung prey. Not only salt water, but also big ones in large places such as lakes and dam lakes are targeted. TACHI MINNOW was inspired by the old swordsman.

With the original design of professional angler Seiya Narumi, we have found the optimum golden ratio in terms of both performance and appearance.

SIZE : 145 mm
WEIGHT : 30 g
DEPTH : 0.6 - 1.8 m
TYPE : Sinking / Rattle
ACTION : Tight Wobbling & Rolling
BRAND : SASEIYA