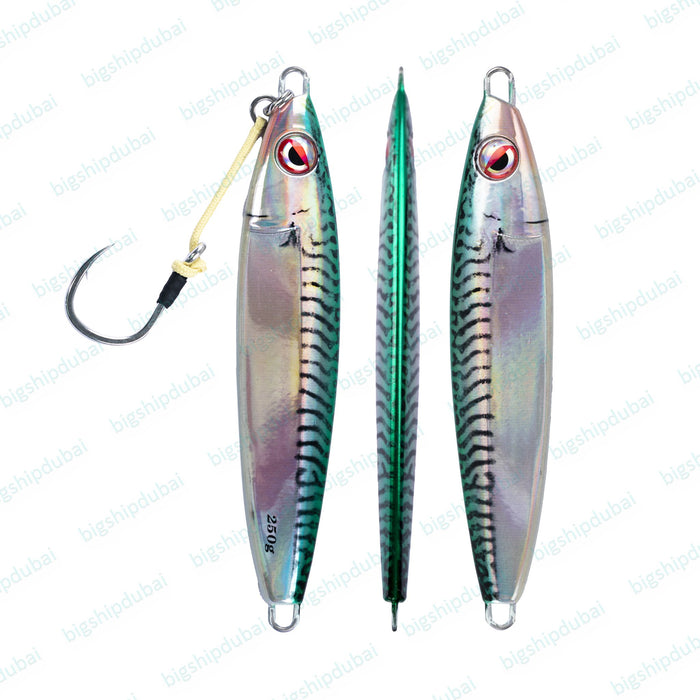 LITTMA Jig Katana Live Sardine - HEAVY
The JIG KATANA LIVE SARDINE
was created with a high standard of elements necessary to stimulate the target and induce a bite in all aspects of flight distance, swimming, and fall posture. It is available with or without the hook system and the color doesn't fade out!
The body shape does not easily lose its flight attitude even under adverse conditions making it possible to approach targets farther away.
Even if the head shape for keeping the range by suppressing the demerits of the metal jig that is easy to lift up is free, it can be rolled firmly and the target range can be traced.
Sizes: 150g, 200g, 250g
Options: with BKK Hook, without Hook
Colors: 3D Real Mackerel, 3D Real Sardine, Chart Glow, Green Gold, Red Gold, Super Glow, Zebra Blue, Zebra Orange, Zebra Silver