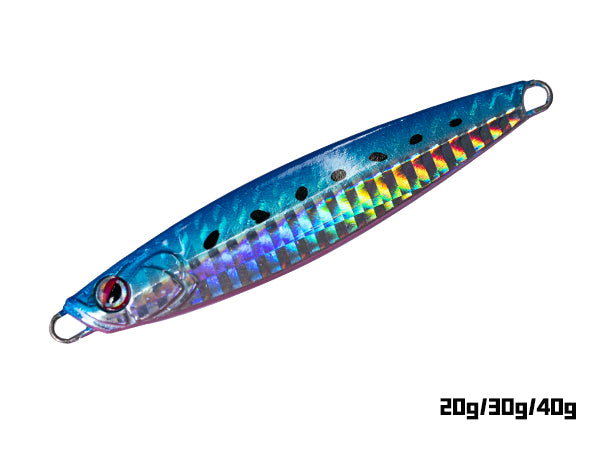 LITTMA Jig Katana Cast (30g)
Crafted with precision and boasting superb features, this lure is perfect for your angling adventures. Sinking-type of lure that is expertly crafted to attract fish at various depths, giving you the edge in any fishing environment. 
Tank Tested: 

Thoroughly tested under controlled conditions for optimal performance and unmatched fish-catching capabilities.

Super Long Casting

: Cast with confidence! Our design ensures you can reach those elusive fish even at a distance.

Outstanding Coating

: The lure features an exceptional coating that not only enhances durability but also adds to its visual appeal, making it irresistible to your prey.

Rigged with BKK Assist Hook & BKK 4X Treble Hook (Model: 663)

: Pre-rigged with BKK's premium hooks, renowned for their quality and fish-holding power.

Saltwater-grade: durable for long-lasting performance even in tough marine environments.
 FOR METAL JIG ACTION
FLIP - FLIP - FLIP - - - FALL
TWITCH - - SPIN - - TWITCH - - SPIN
LIFT - - FALL - - LIFT - - FALL