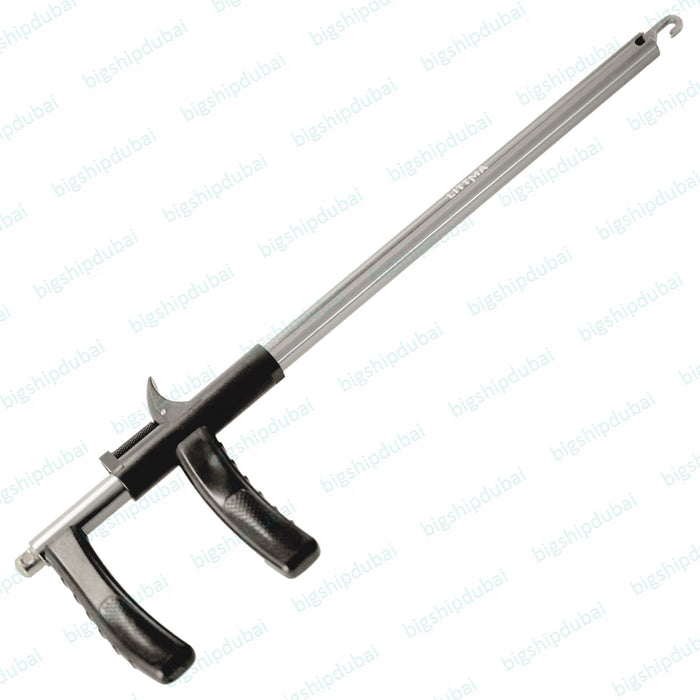 LITTMA Aluminum Fish Hook Remover - L (Type-12)
Tired of struggling to remove fish hooks? Our Aluminum Fish Hook Remover is the perfect solution. Made from high-quality aluminum, this lightweight fishing tool is durable and corrosion-resistant, making it perfect for saltwater fishing. Its unique design allows for quick and easy hook removal, while its ergonomic grip ensures a comfortable and secure hold. Sleek design and is lightweight.
This fish hook remover is suitable for various sizes of hooks, making it an essential tool for any angler.
Hook remover
Length : 13.5 inches
Weight : 160 g
Material : Aluminum