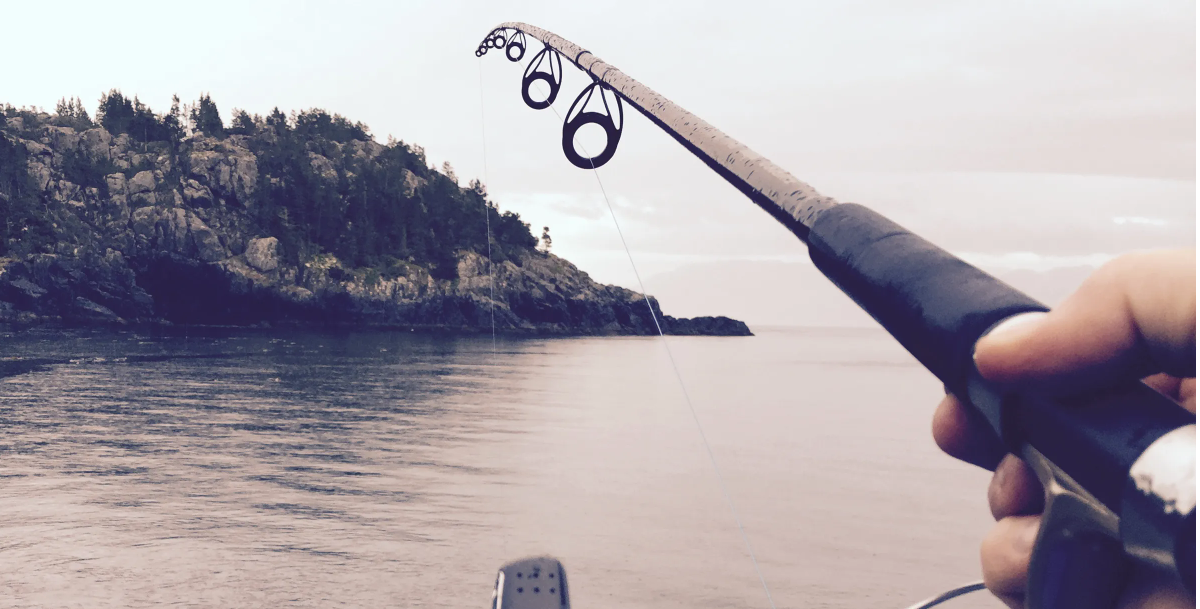 ---
BASIC FISHING GEAR LIST FOR FIRST TIME ANGLERS
10-May-2023 | Big Ship Dubai
---
First-time anglers are often overwhelmed by the number of options out there when it comes to fishing gear. For some, it can seem like a daunting task to pick out equipment that's right for their needs.
Rule number one here is to go cheap because there's no sense in spending too much on equipment if you're not sure if you'll be into it. Once you get started and figure out if fishing is something you want to pursue more seriously, then start investing in better gear and equipment later.
But for now, as a newbie, don't worry—we've got you covered! In this article, we'll walk you through the basics of what you need to get started in fishing and what you should look for when buying your first fishing gear.
Here's the list of the fishing equipment you'll need for your very first fishing experience:
1. ROD
The first thing you need to start fishing is a rod. If you're looking to build your own setup, we recommend starting with a spinning rod (or casting rods, depending on your preference).
A lightweight rod that has a flexible tip is the best quality to look for. It is ideal to start using a 6 or 7 feet long medium-action rod. This setup will cover almost any fishing style you could want, from light fishing to inshore saltwater flats and surf fishing.
There are also fishing rod options that can be broken down into two sections so it's easier to transport when you're on the go.
A good rod should feel comfortable in your hand and be durable. Try to find one with a cork handle and a graphite composite material blank. It will last longer than other materials like wood or aluminum and provides better sensitivity.
You can also check the BEGINNER'S GUIDE- Types of Fishing Rods article for other information about rods.
2. REEL
Choosing a good reel in combination with your rod is essential. A reel that's already assembled and can be switched from saltwater to freshwater is a good option.
There are different Types of Fishing Reels, but the spinning reel is the perfect choice for most beginners.
The reel needs to be large enough to hold at least 150 yards of line (enough for most days on the water) and have a good drag system to fight larger fish without losing them before landing.
3. LINE
Most beginner's rod and reel combos often come pre-spooled with a line, so you don't have to worry about spooling the fishing line yourself.
If you didn't, you need a good fishing line. There are two types of lines that are used by anglers: Braided and Monofilament. Choosing the type of line also depends on the environmental conditions. Tough waters require heavy and strong fishing lines. While calm and clear waters require a clear and thin unnoticeable line. Using a leader such as Fluorocarbon will be very helpful as it is less visible under the water. Less likely your fish won't run away from them.
The ideal is to have 6lb test mono lines that can hold up most average-size species. But if you're aiming for a bigger fish, using an 8-12lb line is advisable. Testing how strong your line is against the species you may encounter is a challenging part of your fishing experience.
It is best to keep in mind to keep at least 100 yards of line on your reel because you'll never know how tough the fight you might encounter.
To learn more about fishing lines, you can read Beginner's Guide: How to Choose the Right Fishing Line.
4. TERMINAL TACKLES
Terminal tackles are anything that you connect at the end of your fishing line aside from bait. This category includes:
Hooks
Snaps/Clips
Swivels
Rings
Sabiki
Floaters
Sinkers/Weights
Setting up its combination is as important as how you are equipping your rod & reel combination. And understanding the different types of terminal tackle and how to use them effectively can greatly improve your fishing success.
Read Beginner's Guide: Introduction to Terminal Tackles to learn more about terminal tackles.
5. LURES/LIVE BAIT
Lures come in many different shapes, sizes, and colors but most have common features such as hooks, or weights attached at one end. Sometimes, feathers or plastic tails are attached to the hook to help attract fish. Most lures are made from metal or plastic, and some are made from wood or bone.
These artificial lures mimic the appearance and movement of the real fish and imitate the prey, therefore attracting the target to catch and bite.
Some are also using soft baits made of plastics.
Live baits are something you put on your hooks such as worms, baitfish, crabs, shrimps, etc., that are alive. It is more effective than artificial lures because it's an actual fish prey.
Check the Beginner's Guide: LURES vs LIVE BAIT (Pros and Cons) to know the difference.
6. HAND TOOLS, ACCESSORIES, APPAREL
There are various fishing gear options for a beginner to choose from. Below are some of the basic tools that an angler might have on his list:
Regular Fishing Plier
Long Nose/Needle Nose Plier
Scissors
Knife
First aid kit
Fishing Gloves
Tackle Box
Fishing Bag
Landing Net
Gaff
There are many tools with different functions, but it is best to stick with the essentials only. Keeping a multi-functional plier with a hook remover, line cutter, crimper, and knives in one plier is also a good choice.
Below is the list of optional gear that you might want to consider:
Fish Holder/Gripper
Weighing Scale (to weigh your catch)
Fish Ruler (to measure your catch)
Microfiber Towel
Camera
Caps/Hats
Sunglasses
Neck Gaiter Face Mask
Protection Sleeves
Waders
Water Shoes
Check the article BEGINNER'S GUIDE: Types of Fishing Tools to know each use and function.
7. FISHING LICENSE
For a beginner, fishing can be exciting that you might want to hit the water right away, but before doing so, you might want to do a little bit of research first.
Whether it is recreational or commercial fishing, a permit or license is required in some countries to regulate fishing and protect marine life from over-harvesting. Some countries also might have limited designated areas to fish. So, it is best to always check your country or state's fishing regulations to avoid getting some fines.
Now you have an idea of the basic gear you'll need if you want to start fishing. Talk to an expert from the local fishing shop you will be visiting for additional guidance. You may ask for good recommendations on which equipment is best for beginners, along with tips and trends. You also need to consider the type of fishing and the environment that you have in your location. Later, when you're already into fishing, you will find yourself more knowledgeable on which gear will work for you or not through your experiences.
Happy fishing!